Mini Cupcakes
$

24.00 Sold Out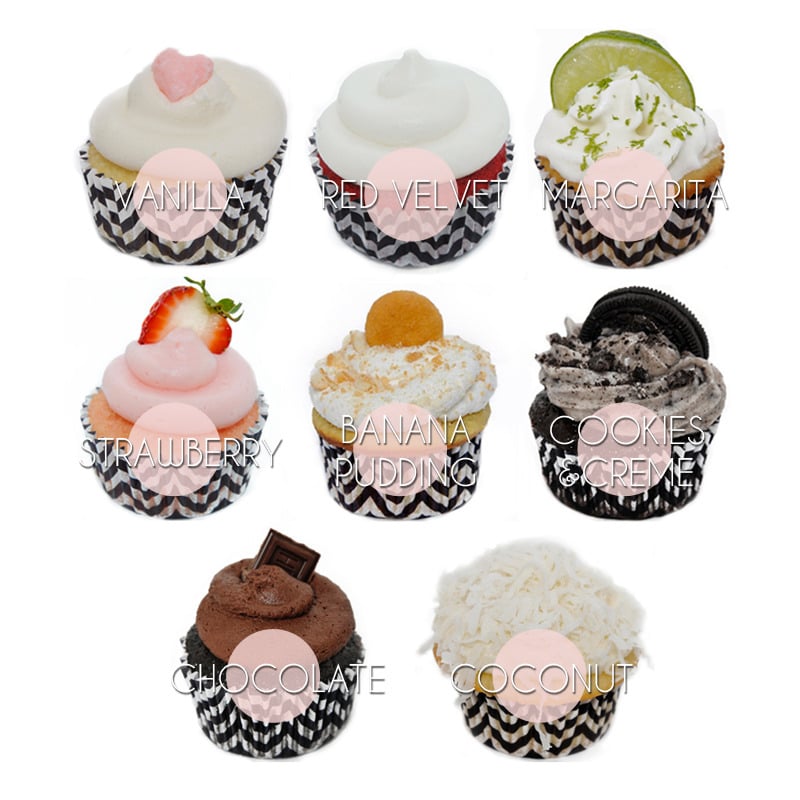 We are very proud of our cupcakes and are pleased to share the classic flavors with a Luvbakes twist. Each cupcake is made with premium ingredients and prepared fresh daily.
*PLEASE NOTE* These are minis. Cupcakes are only available for pickup in the Atlanta area. Minimum order for delivery is four dozen.
If you would like two different flavors for your order, please make your first selection here and note the second flavor during checkout.
$24 two-dozen
• Banana Pudding: Banana cream cupcake w/ cream frosting and Nilla Wafers crumbles
• Birthday Cake: Vanilla confetti cupcake w/ birthday cake frosting, sprinkles and confetti crumbles
• Chocolate: Ghiradelli© chocolate cupcake w/ chocolate buttercream frosting
• Coconut: Coconut cupcake w/vanilla cream frosting topped with coconut shreds
• Cookies & Creme: Vanilla cupcake w/ Oreo crumble buttercream frosting
• Lemon: Lemon cupcake w/ lemon cream frosting
• Margarita: Madagascar vanilla cupcake infused with tequila and lime w/ tequila-lime frosting
• Red Velvet: Classic red velvet w/ our signature cream frosting
• Strawberry: Strawberry cupcake w/ our signature strawberries & cream frosting
• Vanilla: Madagascar bourbon vanilla w/ vanilla buttercream frosting
• Mix & Match: Choose up to three flavors!
Share